Here at Radio Marsden, we are totally self-funded and run entirely by volunteers. So how do we pay for the various licenses and equipment required to provide a top quality service to patients of both The Royal Marsden Hospitals… not to mention their friends and family listening live via our website?
We are extremely grateful for the support of many in our community. We play music and shake our tins to the beat – at both Boots and Sainsbury's supermarket – in Sutton High Street. Both events are extremely 'low pressure' and so we are delighted that very many people donate.
This helps us to keep Radio Marsden on air and demonstrates the high regard in which we are held. Hospital radio is not for everyone, so we are thrilled that these two events receive such a consistently great response. We also host many events for our local friends in the community, including Sutton College, Cheam Fields School Fete and the Belmont Festival. We value these friendships greatly. Members of the Church of the Good Shepherd in Carshalton Beeches are very keen fundraisers for Radio Marsden and Charlotte Nutting from the church recently ran the London Marathon for us.
If you would like to make a donation to the station you can do so simply and safely via Just Giving using the form above or by clicking the Make A Donation button below.
Radio Marsden Mobile Phone Appeal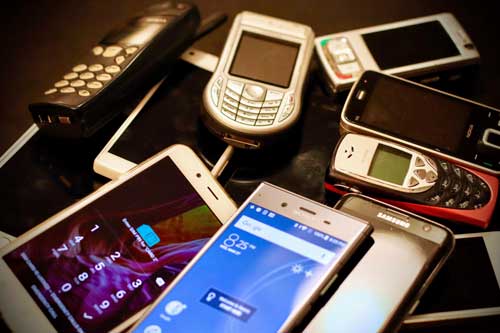 We've all done it… received a brand new mobile phone, then shoved our old phone into that cupboard. "We'll keep it as a spare, love…"
You know as well as we do that such a phone will never again see the light of day. Fear not – you may have no use for your old phone, but we definitely do. Any redundant phones that are donated to us gets recycled and helps raise essential funds.
Should you, your friends or your family have any phones, please pop them into the gold box on reception at: The Royal Marsden Hospital, Downs Road, Sutton, Surrey, SM2 5PT.
But please make sure you follow the most up to date Covid-19 guidance from the hospital regarding visiting and save your phone for donation when it is safe to do so.
Radio Marsden Registered charity number 270850